So this may be totally random but at work our managers gave us a small pumpkin and supplied some ribbon and told us to make something with it. There will be a contest on Wed the 21st to see who has the best decorated pumpkin. So I got to work, who can pass up a time to be crafty at work! At first I thought that I would make a turkey, easy right. Well as I was glueing on the feathers another idea popped into my head, make an Indian!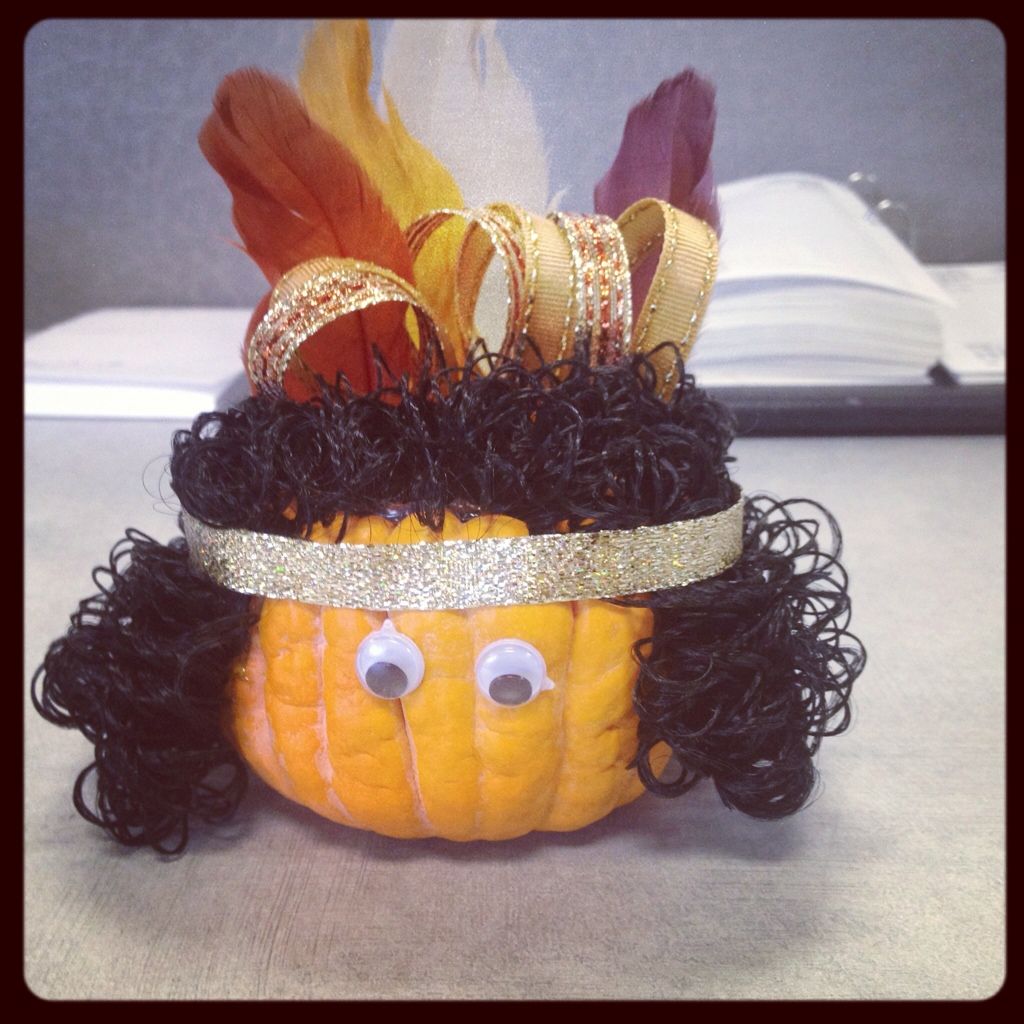 Cute, huh!?!
Here is what was used
- small pumpkin
- ribbon
- feathers
- a pair of googly eyes
- doll hair
- glue gun
Assemble with love! Have fun!!